Yelp Review, May 2, 2016, 5 Stars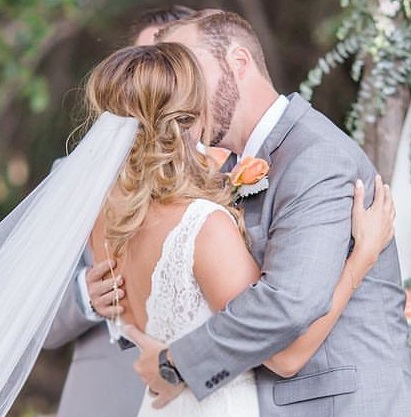 If you are getting married you absolutely need to have Ashley as your wedding planner. She is far more than a wedding planner, and is AMAZING! She is definitely meant to be in this business. She is so creative, organized and has a great vision. She made my wedding go flawless! I knew I didn't have to worry when it came to the day of my wedding because Ashley was so thorough and calm beforehand that I knew I was in good hands. She is never stressed or frantic but just seamlessly executed everything so that my wedding was everything I ever dreamed of and more!
I had moved to Houston about 8 months before our wedding so I had to do a lot of planning from a far and Ashley was so helpful. She helped a ton with the decor, and I used a lot of her stuff, her handwriting is perfection and she will write whatever you want on her signs making your wedding truly unique. I had sent her some pictures of what I wanted things to look like and she helped put that decor exactly how I wanted it! I knew I didn't need to worry either and that it would be exactly how I wanted it, and it was PERFECT! I had several people come up to me at my wedding including my dad telling me how sweet and awesome Ashley is, and it's so true! You NEED Fab Weddings to make your special day the best day ever!!
~Yelp Review, 5/2/2016, 5 stars