Yelp Review, May 2, 2016, 5 Stars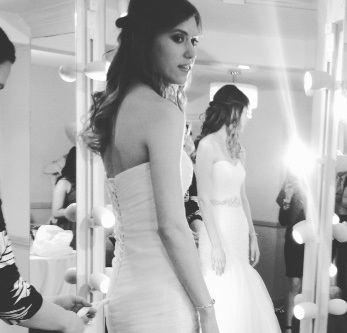 Ashley is AMAZING! I just got married at Rec Park in Long Beach and Ashley was recommended. At first I didn't think I would need a coordinator because we were having such a small wedding, but I am so glad that we decided to have Ashley on board.
She is absolutely amazing!! She did everything: brought lots of cute decorations, signs, seating charts, everything to make your wedding extra special. She even went and picked up my flowers early and set them all up at the venue. Ashley made everything run extremely smooth and allowed me to enjoy my day rather than worrying about every little detail.
No matter how big or small your wedding I highly recommend having Ashley coordinate. She will help you to enjoy your day, have a beautiful wedding, and take away any stress you might have. Thanks for all your help Ashley!!
~Yelp Review, 5/2/2016, 5 Stars