Yelp Review, May 7, 2016, 5 Stars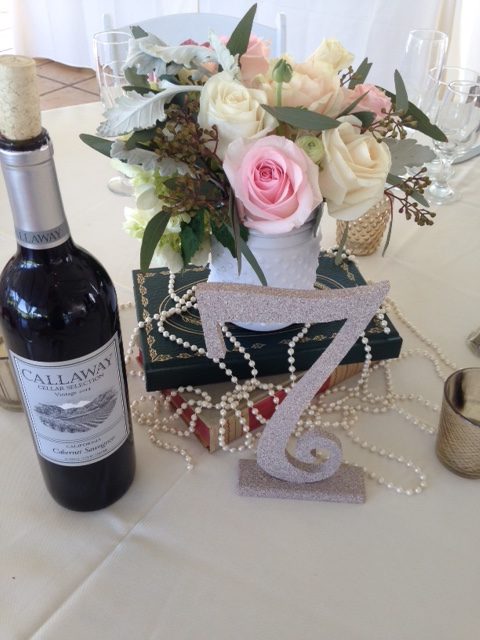 My wedding day was everything that I dreamed of and more, and Ashley made it possible. I have to admit that I was an anxious bride throughout the entire planning process leading up to the wedding but with Ashley by my side, my nerves were calmed and I was actually able to enjoy my wedding day! From the very beginning, Ashley was both professional and accommodating. She met my husband and I at 7pm on a Tuesday for our first meeting, this is not something all coordinators would do because it is after business hours. She outlined her responsibilities thoroughly during the first meeting and reassured me with previous photos of her work that she was indeed the woman for the job. During the process, she was always available through text message, phone call, and e-mail. She was prompt to get back to me if I didn't get a hold of her the first time. She supported me during the final meeting with El Dorado Park Events (our wedding reception and ceremony vendor) and helped coordinate where everything would go and gave helpful suggestions about extras or what other couples have done. When I was having trouble with the photographer, she personally gave him a call to talk to him while calming me down that it would be ok, 2 days before my wedding. Her communication with all the vendors and the wedding timeline that she created were all on point, done with finesse as well as attention to detail.
Now on to our wedding day. Ashley was there promptly at 10:30 in the morning with her assistant. She informed me that she had been in touch with all the vendors and everything was going according to plan. She made it so that on my wedding day, I worried about nothing but the look on Jason's face when he saw me for the first time. The wedding decorations that she put out and how she assembled everything looked like something out of a magazine. The way that she arranged all of the extras was superb. When it was time to get me for the first look, she took me right to my husband to be. It was magical seeing him for the first time on that day! The actual ceremony was done flawlessly. She made sure that everyone was walking when they needed to, that the children were holding the flower basket and pillow as needed. She made sure that I walked down when I needed to.
The reception could not have gone better. From our grand entrance to our first dance, Ashley was there to make sure everyone was going out on time. Her assistant and her served my husband and I our dinner as well as poured our champagne! This really moved me because I felt like we were really being pampered. Everything ran smoothly during the reception and was arranged beautifully. Our sparkler send off was executed wonderfully with the help of Ashley. She lined everyone up right where they needed to be before we ran through.
Last but not least, after we had left, she made sure everything was packaged up into a designated car and passed out the tip envelopes to vendors. Ashley is one of a kind. She is kind, patient, creative, and reassuring. She is everything a wedding coordinator should be and more. If you're looking for a coordinator, choose her! She has my highest recommendation. Thank you Ashley!
~Yelp Review, 5/7/2016, 5 stars