Yelp Review, October 14, 2015, 5 Stars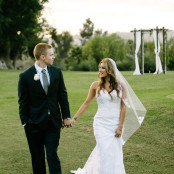 Make your life easier with Ashley!
I had her for day of coordinating at my wedding and it was the best thing I did!
Everyone at my wedding loved how everything flowed, the presentation of the tables, small details of my wedding to the signs and decor; all because of Ashley. She was amazing. She made my last two weeks before the wedding unbelievably easy. She is really calming and goes above and beyond on her duties as a coordinator. I don't think I would have been able to enjoy my wedding without her there. Trust me, you will not go wrong with Ashley!
~Yelp Review, 10/14/2015, 5 stars